MGH Angel 001 voxels
Jump to navigation
Jump to search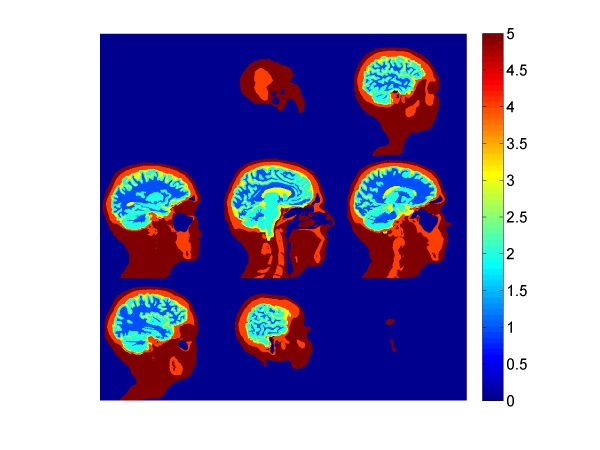 Citation
Bastien Guérin, Jason P. Stockmann, Mehran Baboli, Angel Torrado-Carvajal, Andrew V. Stenger and Lawrence L. Wald (2015). "Robust time-shifted spoke pulse design in the presence of large B0 variations with simultaneous reduction of through-plane dephasing, B1+ effects, and the specific absorption rate using parallel transmission." Magnetic resonance imaging, DOI: 10.1002/mrm.25902.
Download files
Download the Matlab file containing the segmented volume and the tissue key here.
Phantom description
This phantom is a segmentation of a 1 mm isotropic MPRAGE acquisition of a healthy male into 6 tissue classes: Air, white matter, grey matter, CSG, skull and "everything else".